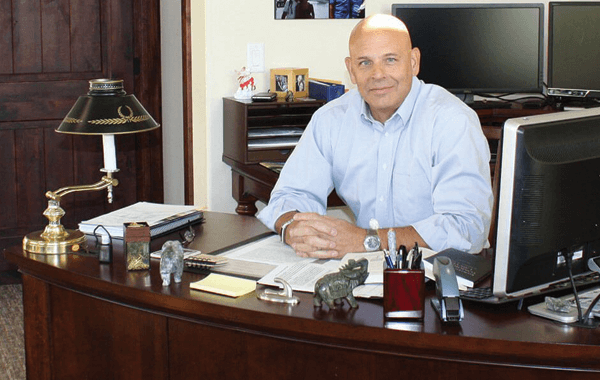 Even before I became an attorney, I built a foundation of success and opportunity in other endeavors. I graduated from Brigham Young University in 1985 with a Bachelor of Science degree in Engineer and Technology, and after a stint in the industry at General Dynamics and John's Hopkins Applied Physics Laboratory, I returned to Brigham Young University and completed a Master's Degree in Manufacturing and Technology 1990.
As an engineer for the Fort Worth, Texas defense contractor General Dynamics, I worked as a technical designer on the F-16 aircraft, which is still in use by the United States Armed Forces today. While at Hopkins I was tasked with automating design and manufacturing fabrication.
In addition to my engineering work with General Dynamics and Hopkins, I worked as the Director of Engineering and Manufacturing for IBM's Semiconductor BAT facility in Singapore. My technical career concluded as the CEO of Nano Technologies, Lpt., also based in Singapore.
As an engineer and business leader, I developed the skills of collaboration and a commitment to helping others realize just how effective a partnership can truly be. My most significant areas of work include helping others with their questions related to business formation and operation, estate planning, and asset development and ownership. Additionally, a key niche area of expertise of ELC Legal Services is tenancy in common ownership, which is a practice area that doesn't get a lot of attention, but I enjoy it because it's something of a specialty and usually presents a different situation for every case.
One of my biggest priorities when it comes to clients is putting people at ease. I believe that working together to find a solution is an important part of that.
I'm an adventurous person, and because I'd accomplished my goals related to engineering and technology, I thought I would take my business skills to the next level and apply them to becoming an attorney. I received my Juris Doctor from the University of Idaho in 2006 and joined the Idaho Bar in 2007.
Practicing law is an exciting challenge that gives me the opportunity to do new things, interact with all sorts of people, and create solutions for a variety of complex problems. As someone who embraces technology, I also enjoy offering clients the flexibility of a modern experience; I work with a wide variety of clients across the country. In addition, I truly enjoy the personal flexibility that being an attorney allows me. I can take the cases that interest me the most.
While I sometimes miss my engineering career, I love the ability to help others by offering them guidance toward a new level of business success.
When I'm not working with clients, I'm an avid runner, ski enthusiast, and traveler. Although it's not a career path for me (at the moment), my wife and I are avid SCUBA divers. As an NAUI certified Dive Master, I've logged over 400 dives since 2000.
BAR ADMISSIONS
EDUCATION
Juris Doctor - University of Idaho, 2006

Master of Science in Manufacturing and Technology - Brigham Young University, 1990

Bachelor of Science in Engineering and Technology - Brigham Young University, 1985